Fine-tuning people management in a new world of work
Protect and empower your people with an HXM Right Now solution from Discovery Consulting.
How we work, and where we work from, has changed. The very concept of the office has been altered, with many businesses now supporting hybrid models and facilitating remote working at scale.
While hybrid working has delivered countless benefits, it's not without its challenges. For many HR professionals, it's meant an increased workload, and many say they are overwhelmed by the administrative and legislative requirements associated with supporting a hybrid workforce.
Many employees, too, feel their wellbeing has suffered since working remotely, and that they have worked more hours, with fewer checks and balances on their welfare.
Without the right tools in place, it can be very difficult to manage, upskill and motivate staff via virtual channels, and staff retention is an increasing risk.
Current HR practices are not working for staff – or managers:
HR managers
1 in 3 employees would rather quit than voice concerns with their manager.1
71% say 'general admin work' takes up too much of their time, relative to the value it delivers.2
Employees
4 in 5 say they don't feel heard.1

41% say they're likely to change jobs
this year.3
As these stats show, businesses need a new, powerful approach to people management – one that goes beyond traditional HR, and enables a much deeper, 360o view of the employee experience.
This is where our product, HXM Right Now, an SAP-qualified partner-packaged solution for the intelligent enterprise, can help.
4 in 5 businesses say remote work
is here to stay long-term
Core Features

Payroll Manage every aspect of payroll, streamline manual tasks and get real-time insights throughout the process. Ensure on-time, accurate payments and eliminate unexpected payroll surprises.

Core HR Ensure global governance for people, data and HR processes, facilitate operational workforce planning, and track time and attendance.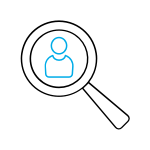 Recruiting Create a culture of proactive recruiting, embed candidate relationship management and streamline the offer process for recruiters and candidates.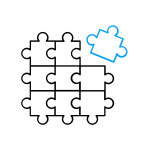 Onboarding Deliver a positive experience before an employee even starts their new role, with streamlined form management and integrated talent management tools.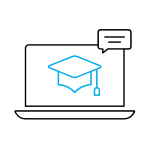 Learning Deliver any modality or methodology of training, any time, with easier, more personalised learning paths and measurable outcomes.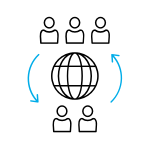 Performance management Impact future employee performance through goal guidance, dialogue and development, and support continuous improvement.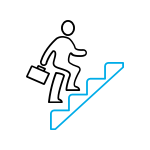 Succession and development Manage position-based succession, create talent pools and perform calibration and talent reviews.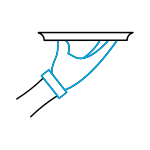 Compensation/remuneration Align workforce compensation with broader business strategies and use global compensation planning and decision support tools to attract and retain top talent.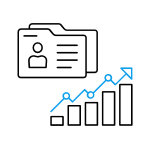 Workplace health and safety Utilise Discovery Consulting's in-house developed app built on SAP technology to plug into your SuccessFactors solution. It supports incident and hazard recording and case management.
Implementation Timeline
Tailored to meet your specific business needs and implemented in as little as eight weeks.
Pricing
This customisable package starts from $9.99* employee, per month for a single module.
*Includes all licensing, set-up and implementation costs. Minimum 3-year contract period. Payroll packages are priced separately and are based on the same, per employee, per month model. Subject to your organisation size and geographies.
Why Discovery Consulting?
When you choose to work with Discovery Consulting, there's no need for multiple vendors for disparate solutions. Our experienced team can work with you to scope, implement and support your HXM Right Now solution – well into the future. As a long-term SAP Gold Partner, we have deep knowledge of the SAP SuccessFactors platform and can provide you with the product knowledge, cost-effective licensing, rapid implementation and ongoing management you need to transform your employee experience for the new world of work.